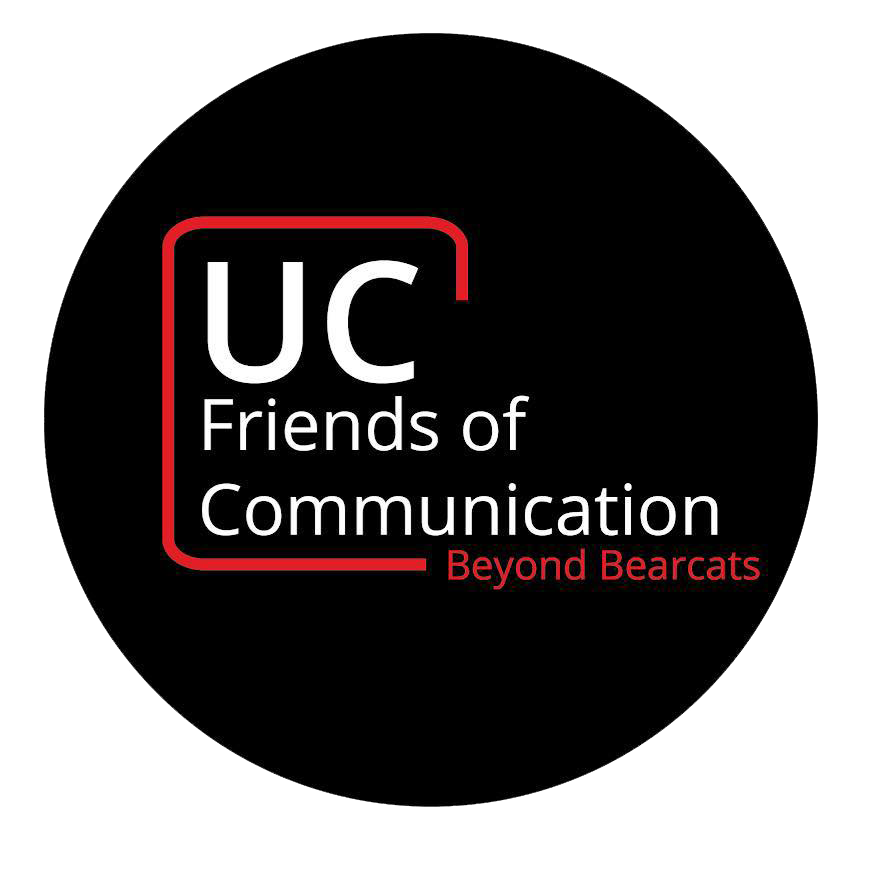 I have always treasured my time at the University of Cincinnati, and have great respect and appreciation for my advisors, teachers, mentors, and peers in the communication department. In school, as Vice President of PRSSA, one of my goals was to make a tangible connection between students who study and professionals who practice. 
There are not many environments where personal and professional relationships can thrive alongside each other, where all involved benefit from each others knowledge, experience, and curiosity.  Friends of Communication creates one of those rare environments. 
I'm excited to use my skills to foster that exceptional environment while I learn and teach as a member of the Executive Board. 
I will be stepping into the role of Student Engagement Chair.
I'm very pleased to announce I've been selected by the Nominating Committee to join the board University of Cincinnati's Communication department Alumni organization, Friends of Communication! 
The Friends of Communication Alumni organization encourages the success of UC Communication students and alumni by providing social, networking, community engagement, and professional development opportunities. We support the Department of Communication through fundraising and mentorship programs that enrich student's lives and encourage connection beyond the classroom. 
I have a lot of exciting ideas and I can't wait to share them!